Valentine's Day doesn't necessarily have to be about heart shaped chocolates, Teddy Bears and more flowers than Columbia Road Market. We believe that dating should be fun, unique and most importantly be something you enjoy! So, if over the top romantic gestures leave you feeling awkward and like a cliché rom-com then take a look at our anti-valentine's date spots to give you inspiration that offers something different this February 14th.
1. Get axed at Whistle Punks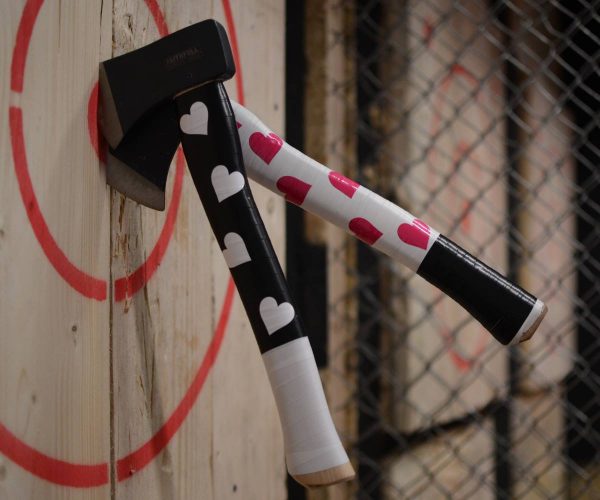 Whistle Punks is a far cry from a conventional date night and perfect for those who cringe at the thought of a romantic dinner for two. Not for the faint hearted, this is a perfect choice for couples who are adventurous and want to throw themselves in to a new experience. Though axe throwing seems dangerous from a spectator's point of view there will be experienced instructors to guide you every step of the way, and it won't be long until you are addicted to the feel of a satisfying sling. There is snacks and a bar at the venue so you can celebrate your victory in style (or commiserate at your loss). For the ultimate anti-valentines night why not grab some friends and cheer them on in an ultimate axe-throwing tournament.
Read more here
2. Sneak a drink into a heavily guarded penitentiary at Alcotraz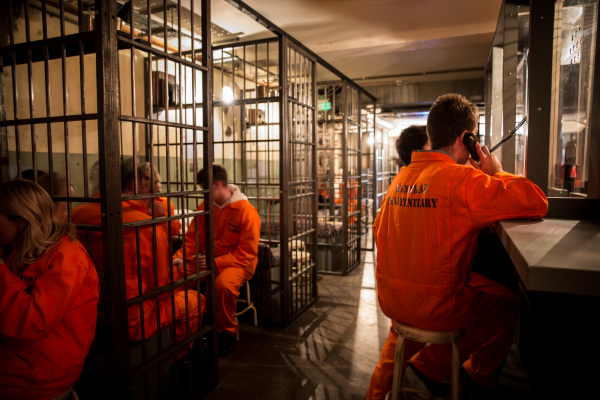 Is there anything less sexy than an orange jumpsuit? Alcotraz Penitentiary is a daring choice so you may need to know your date a little better before taking the plunge and spending a night behind bars. However, this immersive experience leaves little else to be desired as you smuggle in your alcoholic contraband whilst making close friends and even closer enemies with the actor inmates. The theatrical cocktail bar is a great place to exhibit your stealth skills and impress by fooling the prison warden. Inspired by Hollywood films this event promises to be 'epic yet intimate' with a personal touch as all cocktails will be tailored to your taste with the liquor you manage to get through security, just be careful where you smuggle it!
Read more here
3. Immerse yourself in 1920's glamour at Great Gatsby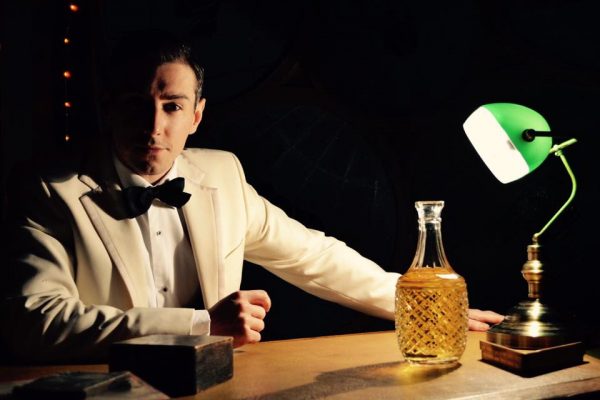 To really escape the traditional valentines evening why not plunge yourself in to a story of tragedy, scandal and a whole lot of partying. The Great Gatsby is set in the glamourous 1920's at an age of bootleg liquor, swinging jazz and hedonistic pleasures. At this immersive play you will be able to be part of one of Jay Gatsby's famous parties so be sure to don your best dancing shoes and have a cocktail in hand as you witness F Scott Fitzgerald's classic story unfold around you. This exceptional production will leave you mesmerized as you second guess if you are mingling with other audience members or characters from the book. This tale is the furthest thing from a happy ending so gets our vote as an ideal Valentine antidote.
Read more here
4. Flex your putt skills at Puttshack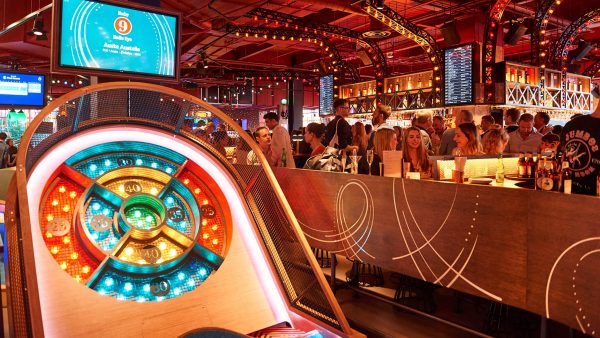 Want to forget the gushy compliments and save your best lines from some fierce trash talk? Puttshack offers a night of competition and plenty of interaction as you go head to head at mini golf as you have never seen it before! This 'world's first' social entertainment concept in White City uses patented technology to ensure the perfect dating activity is now cutting edge. An ideal venue for an early day's date where you can have relaxed chat as the 'track your ball' system updates automatically so you don't need to worry about keeping score and can focus on getting to the top of the leader board. Their unique featured holes include beer pong, duck hunt and a half pipe so you'll never be short of new things to try, ways to accumulate bonuses and trying to make a hole in one! Puttshack also offers food, drink and music so you won't need to venture anywhere else to make the most of your evening.
Read more here
5. Unleash your inner Picasso at Pop-Up Painting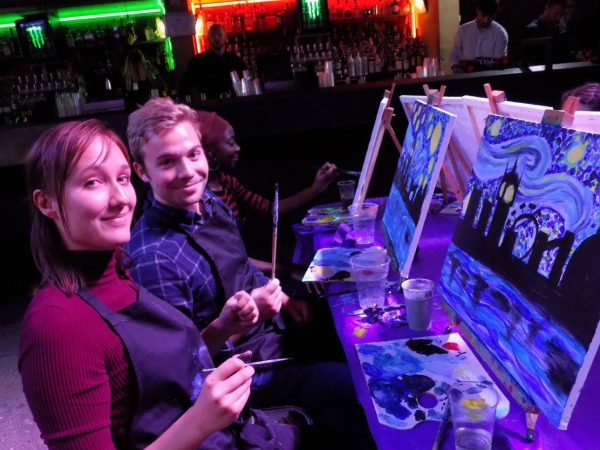 When a Valentine special means added Prosecco that can never be a bad thing. Channel your romantic energy into something creative and join the gang at Pop Up Painting for a social event with a 'wine glass in one hand, paintbrush in the other'. This is definitely not like the art classes you had at school. Hosted by artists that guide you through your painting teaching you how to deconstruct and then build a painting up. This is a unique event to be enjoyed by all where you can learn new skills, socialise with other novice's and take home a masterpiece.
Read more here
These are just a few of our favourite anti-valentine date options however London is packed with alternatives for those who like to break away from the conventional and try something different, plus you can always be romantic another day of the year. For more fun alternatives for valentines, have a browse on our website.