The most important part of any vacation is food. We make sure we get to eat the best of food at the best of the places. Even if you are with your partner, you might need some innovative places to visit and spend time with your loved one. And if you are in London, you would not like to miss out on some of the quirkiest places in town!
So, below mentioned are 5 unique places to eat and drink in London:
1. Aviary: Located in Finsbury Square, this rooftop and terrace bar is bound to blow your minds with its alluring view of the city. Located on the 10th floor of Montcalm Royal London House Hotel, it is famous for its magnificent sceneries and lavish interiors. The comfortable seats and innovative drinks are the highlights of this place. Streaks of sunlight on your face on a windy evening and Bacardi Zombie in your hand, sounds like a dream, right? Well, this sky-high restaurant sets some high standards!
The facility of online reservation is available on the eatery's official website along with all its menus. The place offers a buffet which is popular for its varied and lip-smacking delicacies. It is perfect for any occasion, be it date nights, after-work drinks or hearty lunches! Designed by the commendable Russell Sage Studio, the restaurant serves some of the best meat and perfectly brewed ale!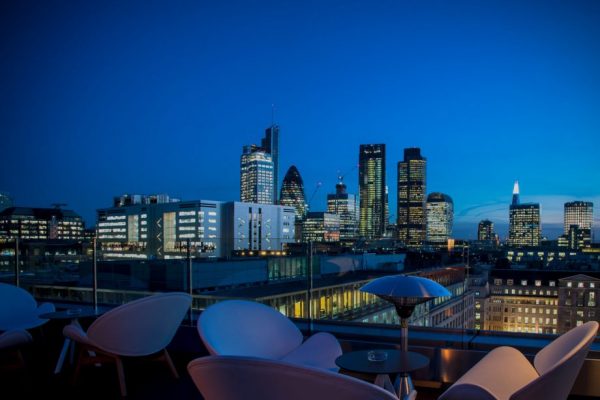 2. Bel Canto: With the revived ancient ambiance, you can find this restaurant on 67 Bayswater Road. Bel Canto is a chain of the restaurant based in Paris. It was opened in London in 2009. The key attraction of this place is that every fifteen minutes, talented singers perform opera singing and the performances range from solo, duet, and group arias. They ask the audience to maintain silence during the performances so that they can appreciate the art everyone present in the room can enjoy the music in silence. They sing renowned classics such as Carmen, Tosca, and The Magic Flute.
It offers delicious French cuisine with the best selection of wine. They even let you hire their melodious singers for a private event. What's more? There are special discounts available on some specific days which you can find on their official website!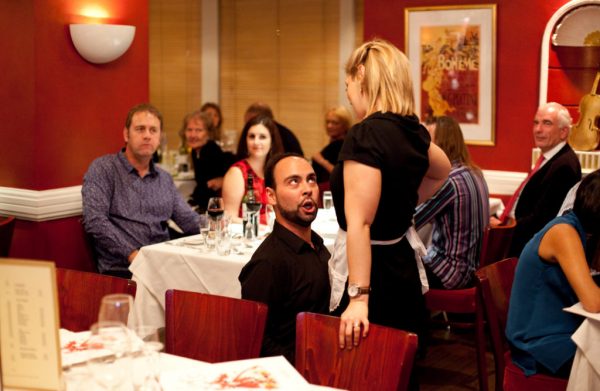 3. Inamo Covent Garden: With cutting-edge technology and the tastiest bites, Inamo is surely one of the coolest places in town! The customers place their orders digitally on tablets and can even choose their virtual tablecloth. To pass the time between placing and receiving your order, you can do graffiti on your table via the Sketch app, play games, and watch live videos.
The place serves its food just like its technology, everything at its best. They offer appetizing Pan-Asian cuisine ranging from Sushi dishes to Asian Tapas. It also has a tasting menu curated by their chef offering 4+ items for each visitor.
Known for its paramount technology and succulent food options, this restaurant fulfills every purpose from romantic dates and cheap night-outs to family evenings and post-work dinners. Surprised enough? Don't be, because this place also lets you check the local neighborhood and even book a taxi home!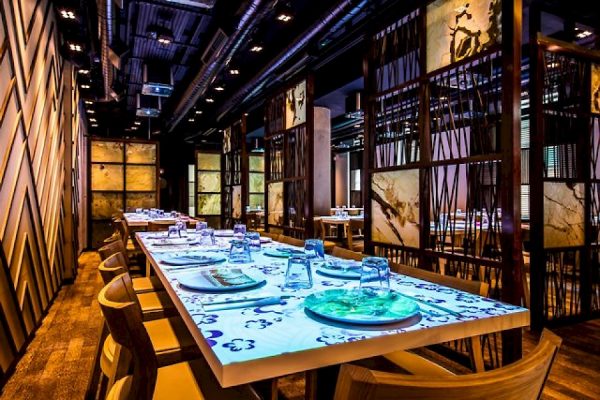 4. Charlotte's Place: Founded by the award-winning hospitality group, Charlotte's group, this gives you the perfect destination for a cozy meal with your partner. Located 5 minutes away from the Ealing Broadway and Common tube stations, it warmly welcomes you with its excellent British food and soothing interiors. It is set over two floors and offers stunning views of the Ealing Common from both. Their Head Chef, Lee Cadden has a reputation for presenting top quality food. It offers some seasonal dishes that people are very fond of. Their wine menu is also highly praised for its variety and ease of pairing with individual orders.
Charlotte Place gives you a relaxing ambiance for those secret glances and quiet whispers. If you have something to ask your partner, here is the perfect place to do it! What else? They also offer you free three-hour parking for your vehicle!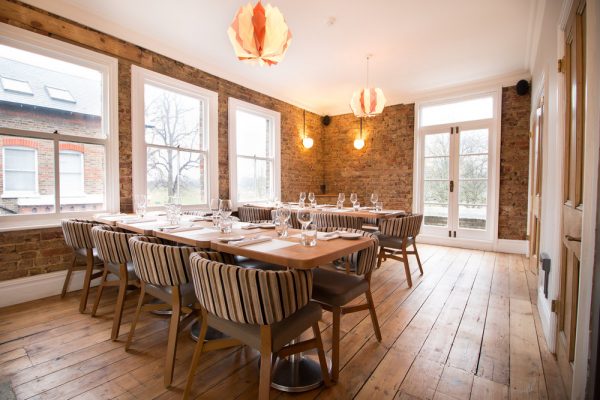 5. The Exhibit: Set over three floors, It is a dream come true for party animals who love DJ parties stretching past midnight. Various events like life drawings, fun dating activities, movie screenings, etc happen every week
Not everything has to be elegantly romantic with your loved one, right? They also have private karaoke and cinema suites to enjoy with your partner. Their vibe is not the only thing famous since their menu is also highly praised. They offer everything from pizzas to a juicy steak. They also have gluten-free options to choose from.
Their venue is also incomparable. Besides the posh bar area, they also have a garden, a boutique cinema, karaoke room, and other various areas that are available to hire for private use as well.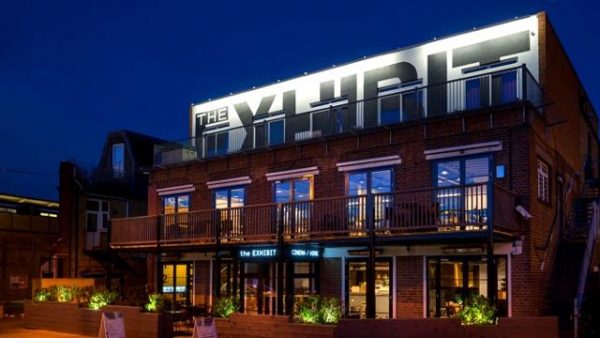 In this era of speed, exploration is what drives us. We wait for holidays and vacations to travel and explore. And traveling to London, the city of elegance, is surely a dream come true. To complete your tour, here are a few unique places you can visit with your partner in London. They cover all types of experiences from cozy lunches to adventurous evenings.
However, we advise you to check their websites before visiting for their timings, costs, reservations, and temporary closures. We would not like you to end up at the place with the door closed! So, wear those pretty outfits and head on to the chirpiest places in town!